Winter Wolf Hunts in BC Canada
Wolves are found throughout the area and can be harvested from Aug 15 – June 15.
Wolf Hunting Rate
6 day 2:1 Winter Wolf hunt $4000 US each
6 day 1:1 Winter Wolf hunt $5000 US
Prices do NOT include: Tax, Licenses, Tags, HPF, flights, hotel, alcohol and royalty fees.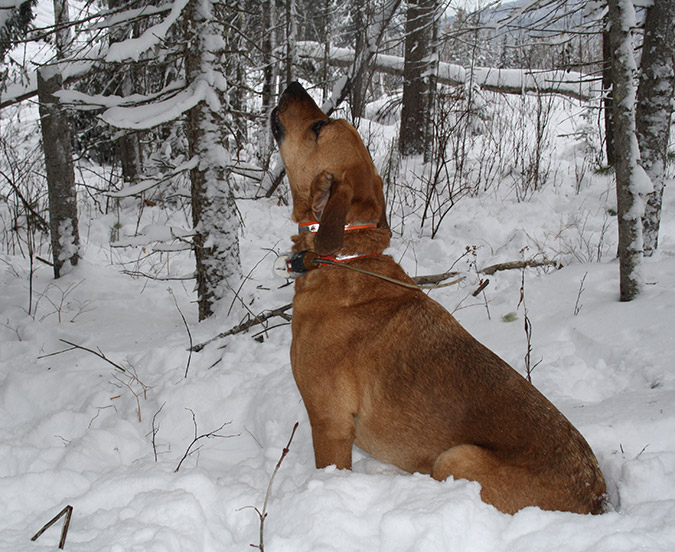 CLIENT TESTIMONIALS

After fifteen years we have our favorite spots, but each year Ken introduces yet another great place to find meat for our freezer, trophies for the wall, and stories for the friends and family. I recommend Ken Watson as a first-class hunting outfitter and guide without hesitation.

I spent 10 days for moose hunting in Kens hunting camp Opatcho Lake. The camp has cozy log houses,all facilities are very clean and the hot shower before dinner is just great. The guides know all about the area and hunting is very successful because of the passion of the guides and the big boss Ken. Even things seem to be impossible,he arranges something. The meal is all home made delicious and the dinner is always fun with all the hunting stories. I sure will come back!

I have hunted and filmed on six continents. Ken & Crystal Watson's Opatcho Lake Outfitters is one of the most well-organized and enjoyable hunts I have ever experienced. I highly recommend their operation and services, and I look forward to the opportunity to hunt with Opatcho Lake Outfitters in the years to come.